Get ready to Mix It Up at H'art!
THIS CAMPAIGN IS NOW CLOSED. THE COMMUNITY STEPPED UP TO MAKE IT A HUGE SUCCESS AND WE WILL BE MAKING A CAMPAIGN ANNOUNCEMENT SHORTLY. 
We envision H'art Centre to be a place where people with disabilities and those facing barriers can have access to and participate in Arts, Music, Dance and Theatre throughout their lives and as they age.
The pandemic revealed how vulnerable this vision of access to the arts is. Public health regulations and guidelines meant we had to limit the number of participants in our studio spaces. We coped by creating a virtual H'art Studio program and using THE BOX for Studio workshops. Although this helped in the short term, it left many isolated at home, wait-listed to return, and impacted the mission of THE BOX. Dozens of community groups use THE BOX for inclusive workshops and performances, hundreds more audience members depend on that space to be introduced to voices and perspectives.
And it didn't just impact us. A 2020-2021 Artists' Needs survey conducted by GRIP Kingston, found 34.7% of responding artists said they most needed rehearsal/experiment/development space and 23.8% most needed presentation space.
With every crisis comes an opportunity.
We discovered an available 4,000 square foot space right next door at 235 Wellington Street. Not only will it address our immediate concerns, but it will also help us take the next step towards our larger vision.
We are taking over the neighbouring space to create a welcoming hub –– called THE MIX–– for people with disabilities, people who are D/deaf, MixAbilities-trained artist facilitators, and inclusive arts groups. Together, they'll be able to learn, develop, rehearse, exhibit, and collaborate. With this new space, we'll be able to bring inclusive theatre groups together for residencies and offer on-site outreach workshops. It will be an incubator for new inclusive arts leaders, accelerating positive change in Kingston and beyond.
We estimate the total cost for the "build-in" project and pilot year launch will be $30,000. We could use your help.
Thank you for making this project possible!
Dozens of supporters and volunteers are helping make this project possible. Here are a few who became part of this good story! 
What We're Up To
Check out our latest activities, events, and projects. Find out ways you can get involved!
On April 15, H'art Centre and the Marine Museum of the Great Lakes at Kingston announced a new...
read more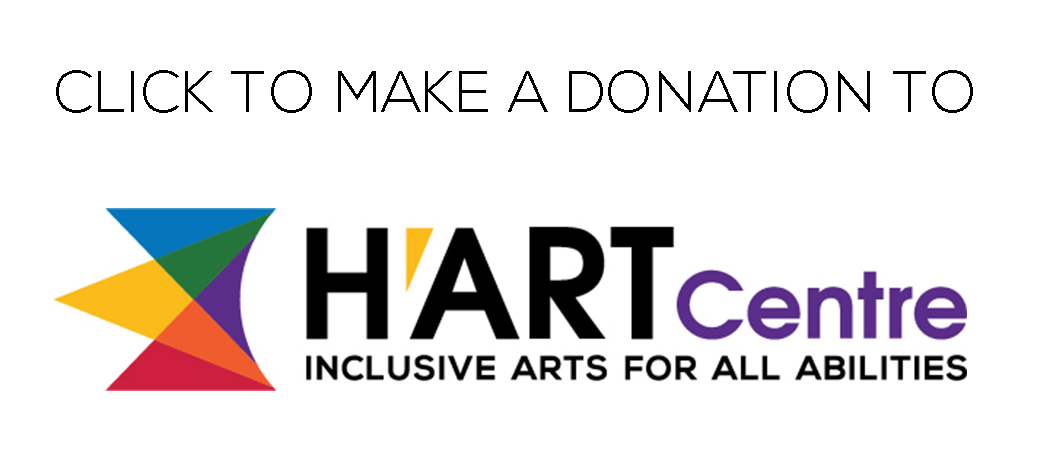 Learn More About the Campaign
Let's address the need for inclusive arts space and begin to invest in the development of future inclusive arts groups. Download the Mix It Up Campaign Booklet to learn more.

H'art Centre is located below Good Life Fitness. The building's main entrance is off of Barrack Street. Wheelchair access and audience access to THE BOX inclusive performing arts space is available through the entrance on Wellington Street.
237 Wellington St., Kingston, Ontario, K7K 0B5