MixAbilities
We train the next generation of inclusive arts facilitators.
MixAbilities is our six-module training program designed to enhance access to the arts by ensuring artists and educators are trained to effectively and empathetically support participants who are Deaf and those with disabilities.
Recipient of the 2018 City of Kingston Access Award in the category of Education.
Sharing Our Approach
H'art Centre believes that a large pool of artists and educators who are trained in our approach and understand the factors that create exclusion in the arts will create a ripple of positive influence.
Overview
MixAbilities is for advanced volunteers, field placement students, visiting artists, and local arts educators to gain unique access to our inclusive arts facilitation techniques.
Background
H'art Centre has introduced over 1500 volunteers, placement students, community artists and arts educators to our approach since 1998. We launched the MixAbilities Inclusive Arts Training Program, a formal blueprint of our approach to meaningful arts programming, in 2018.
What to Expect
You can expect to be introduced to our vision and mission, policies and procedures, communication techniques, workshop observations, lesson planning, creative space considerations, and arts-based instructional strategies.
New Tools
We are also continuously developing new tools and training modules for MixAbilities. We plan to launch a training stream to benefit community arts groups, associations, and collectives and we are proud to introduce a new tool in Fall 2020 –– the Inclusivity Guide! You can request it using the form below. 
Request Our Inclusivity Guide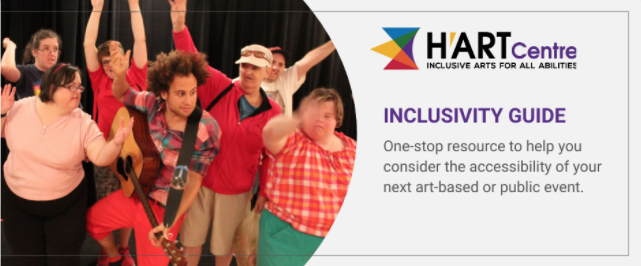 A one-stop resource designed to help you consider the accessibility of your next art-based or public event. This guide will help you:
Improve the accessibility of your next event
Increase your awareness of accessibility
Fill your organization's knowledge gap
Ensure events intended for the public can be attended by the public
Remember:
Any change you make towards improved accessibility will have a profound impact on the quality of life of people in your community.
This is a living document. We will update and improve the information and user experience based on your suggestions and recommendations. So, please contact us if you have any feedback.
Give 24-48 hours to receive the Guide in your inbox.
Inclusivity Guide Request Form
What We're Up To
Check out our latest activities, events, and projects. Find out ways you can get involved!
We decided to create a new way for H'art collectors to interact with the work on sale. The...
read more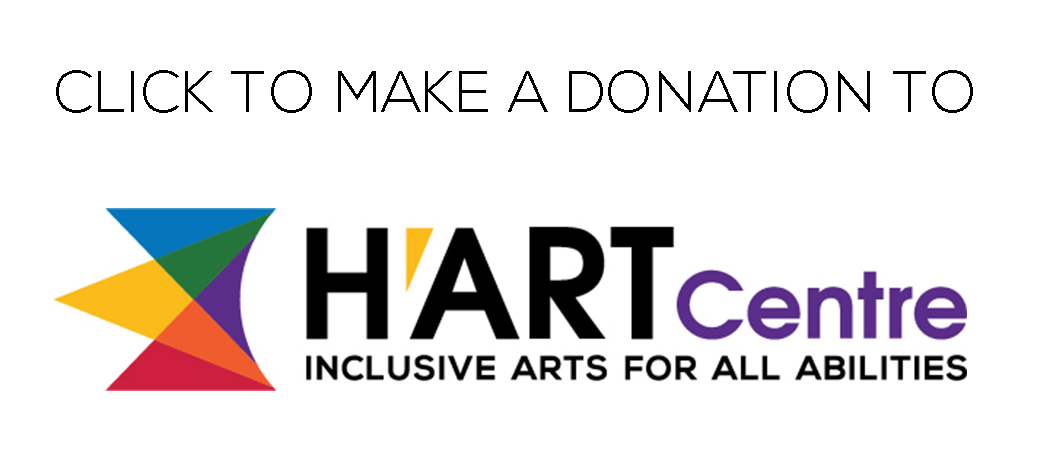 Join Us
You can be part of what makes H'art Centre a joyful, safe, welcoming, and inclusive place.
Become a volunteer and start your MixAbilities journey.

H'art Centre is located below Good Life Fitness. The building's main entrance is off of Barrack Street. Wheelchair access and audience access to THE BOX inclusive performing arts space is available through the entrance on Wellington Street.
237 Wellington St., Kingston, Ontario, K7K 0B5