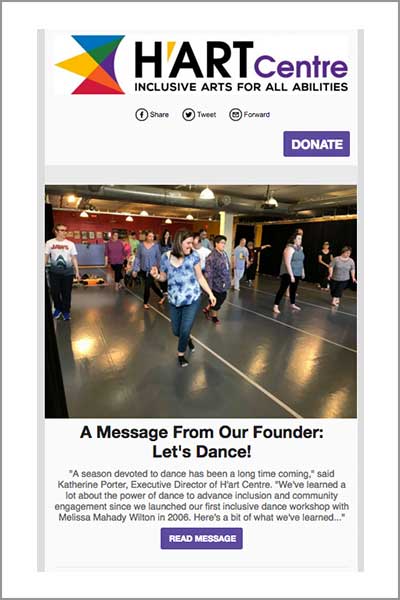 What We're Up To
Check out our latest activities, events, and projects. Find out ways you can get involved!
It is always a pleasure to get feedback from people who benefit from our programs. Sarah Howard is...
read more
Seniors at Fairmount Home were already preparing to use technology to stay engaged and active...
read more
Explore H'art
While you are waiting for the next newsletter to arrive in your inbox, take some time to explore H'art.

H'art Centre is located below Good Life Fitness. The building's main entrance is off of Barrack Street. Wheelchair access and audience access to THE BOX inclusive performing arts space is available through the entrance on Wellington Street.
237 Wellington St., Kingston, Ontario, K7K 0B5