Call for Submissions
Connecting Canadians: Freshwater
National Exhibit
The Mix Gallery at H'art Centre
This year, H'art Centre has partnered with the Marine Museum of the Great Lakes at Kingston to celebrate the 50th anniversary of the Great Lakes Water Quality Agreement. Connecting Canadians: Freshwater will bring together Canada's network of inclusive arts studios and allied arts organizations to create artwork that supports a collective purpose.
Recently, H'art Centre expanded to add a 4,000 square foot multi-use workshop space that features a public art gallery wall and presentation space called The Mix. In October 2022, we will show over 50 canvases and sculptures that explore the importance of freshwater and how our shared waterways connect us. Connecting Canadians: Freshwater will be the first exhibit to be held in The Mix. At the same time, The Marine Museum of the Great Lakes at Kingston will exhibit a 3-D diorama, co-created by the community and H'art artists. The diorama will capture the Kingston community's appreciation of the stories and history of life and nature found in and around Lake Ontario.
Eligibility
Connecting Canadians: Freshwater aims to bring together artists who participate in Canada's network of inclusive arts studios or allied arts organizations. We specifically welcome expressions of interest from the groups that took part in "Artists Connect". Artists Connect was presented by Ottawa's BEING Studio, in partnership with H'art Centre (Kingston), The Space (Ottawa), National accessArts Centre (Calgary), the Nina Haggerty Centre (Edmonton), and Propeller Dance (Ottawa). The show will feature 2D and 3D works in all media including, but not restricted to, painting, sculpture, fibre, and drawing.
Theme – 'Freshwater'
When we find a collective purpose, we find community. One of the most important and essential elements in our communities is freshwater, we can't live without it. We are asking participating artists to think about their relationship with the water, their connection to the waterways, and how we must act to celebrate and protect such a vital community resource.

Categories
The overarching idea is to have up to four pieces from organizations across Canada. They will be hung together to create one exhibit of 50 art pieces. We are seeking Two-Dimensional Art: Acrylic, Watercolour or Mixed Media.
Please provide an expression of interest. Please explain why your inclusive arts organization would like to be a part of this project (200 words maximum) by May 31, 2022.
To learn more about the project and how to take part, download the Project Overview and Artist Guidelines
We would like to thank our project partners for collaborating on this initiative: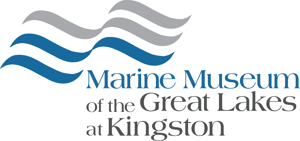 We gratefully acknowledge exhibit support from: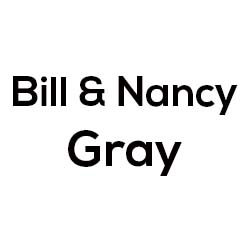 This project was made possible by all those who supported H'art Centre's expansion into The Mix.