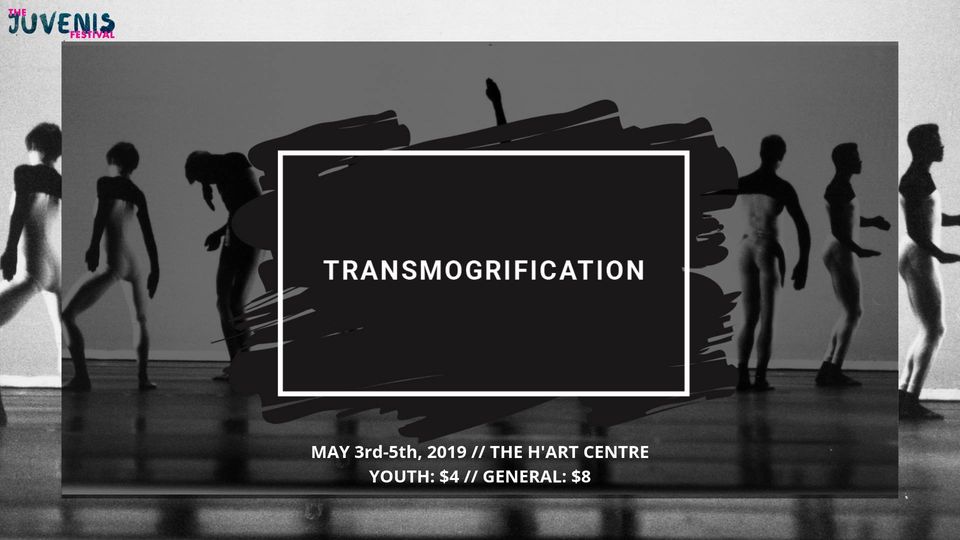 Venue
THE BOX
237 Wellington Street
Kingston, Ontario
Date & Time
May 3-5, 2019 | Additional shows at 2:00 pm on Saturday and Sunday
Transmogrification is a dance-based, multidisciplinary performance series, that authentically tells the non-fictional, transformative stories of its teenage cast, from this past year.
Sponsored by The Conservatory
Project Leader: Aria Lara Wilton
The performance is approximately 45 minutes.
POSTPONED UNTIL FURTHER NOTICE. To help with community efforts during the COVID-19 pandemic, we suspended rehearsals and postponed the April 17 & 18, 2020 performances of Small Things. We will update you about the new schedule and venue when the information is available.
The Vince Love Club is an annual gathering for registered H'art Studio's artists and their family...
An exhibit and fundraiser in support of our next major performance THE BOX, 237 Wellington Street...