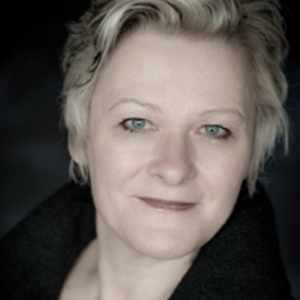 Tracy John
Board Member
Tracy John is a three-decade veteran of the marketing communications sector. She is the principal and creative strategist/creative director of her company Amplify Marketing & Communications Canada. Born and bought up in rural England, Tracy has always been creating art in one form or another. She graduated with a degree in Graphic Design before moving to Canada and starting her very successful career in editorial design and advertising in Toronto before moving to the Kingston area.
Contributing to the community she has lived in for almost 20 years is important. Art is important. It is a common thread that she believes helps facilitate expression of everyone's true self, it is a very personal form of communication that in some cases requires no actual communication. She believes what H'art Centre provides to the community is of paramount importance in a world that is increasingly removed from genuine human interaction.
Tracy is also a life long artist, having up to this point three very distinct periods. In 1990 she went to Pakistan for three months where she fell in love with vibrant colours and glass beads starting a ten year exploration of beadwork that created high end one-of-a-kind beaded jewellery followed by ten years of fused glass that was exhibited and sold throughout Ontario and in Los Angeles California. She is currently exploring photography as a new passion.

H'art Centre is located below Good Life Fitness. The building's main entrance is off of Barrack Street. Wheelchair access and audience access to THE BOX inclusive performing arts space is available through the entrance on Wellington Street.
237 Wellington St., Kingston, Ontario, K7K 0B5