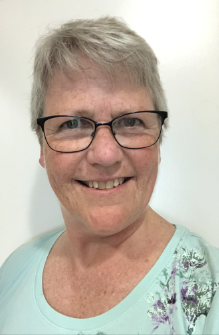 Ruth LeBlanc
Fabric Instructor
Ruth learned how to sew when she was 10 years old and made her first quilt 30 years ago. In the last 15 years, Ruth has focused her sewing skills on creating art quilts and mixed media pieces that include her own hand-dyed and printed fabric. In 2019, Ruth graduated from St. Lawrence College, Kingston with a Certificate in Fibre Arts, Textile Design. Ruth is a member of the Kingston Fibre Artists.
"I enjoy experimenting and finding solutions to make the art happen!"

H'art Centre is located below Good Life Fitness. The building's main entrance is off of Barrack Street. Wheelchair access and audience access to THE BOX inclusive performing arts space is available through the entrance on Wellington Street.
237 Wellington St., Kingston, Ontario, K7K 0B5