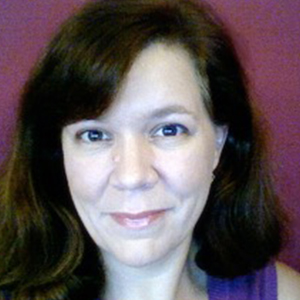 Melissa Mahady Wilton
Dance
Melissa Mahady Wilton holds a Master's Degree in Clinical Psychology from Queen's University, where she was awarded the W.R. Thompson Prize; Medal In Psychology; Ontario Graduate Scholarship; Queen's University Graduate Award; A.Z. Arthur Prize; Queen's University Graduate Fellowship; R. Samuel McLaughlin Fellowship; and Social Sciences and Humanities Research Council of Canada Doctoral Fellowship. She is a Master Teacher of wheelchair ballroom dance; the only teacher in Canada certified by the American DanceWheels Foundation.
Building upon her clinical and dance training and commitment to therapeutic arts, Melissa is the founder and director of ConCorpsDance Inclusive Dance Programs, a Kingston organization devoted to dance for people of all abilities. he leads dance programming at H'art Centre, and provides inclusive programming to school and community groups. She is the Choreographer for Peerless Productions, a production company she founded with Kathryn MacKay and David Archibald, dedicated to presenting professional theatre for all abilities, whose works have been supported by the Kingston Arts Council, Ontario Arts Council and Canada Council for the Arts.
At The Conservatory, Melissa co-directs the Ballet Program, directs Ballet Company, and teaches First Steps, Young Dancers I and II, Ballet I/II/III/IV/V, Pre-Pointe, Pointe I/II and II/III, Ballet Company Technique, Adult Ballet, Theatrical Jazz I/II and III/IV, and Latin Dance. It is her great privilege to share the joy and beauty of dance, and she hopes to offer integrity, inspiration and inclusion to the dance community.

H'art Centre is located below Good Life Fitness. The building's main entrance is off of Barrack Street. Wheelchair access and audience access to THE BOX inclusive performing arts space is available through the entrance on Wellington Street.
237 Wellington St., Kingston, Ontario, K7K 0B5