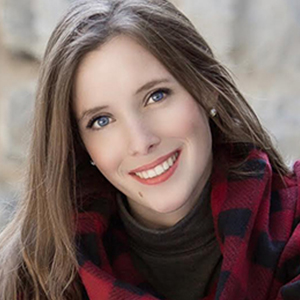 Jessica Irwin
Visiting Artist, HAAP Instructor
Jessica is a recent graduate of York University's School of the Arts, Media, Performance and Design. She graduated with Bachelor of Fine Arts (Honours) specializing in Performance and Choreography. During her time at York University, she performed in Fleur De Sel, Dance Innovations Counter/Point, Terpsichore-in-progress and Beginnings & Endings. Jessica was also a member of the York Dance Ensemble's pre-professional modern dance company, and has performed with them in numerous shows and on TEDX. She also trained in the Cecchetti Ballet Syllabus, and the modern dance styles of Jose Limóné and Martha Graham. During her final year at York she also studied under the direction of Modern Dance artist, Julia Sasso, participating in choreography and performance intensives.
Prior to her University dance career Jessica danced competitively for several years and has trained in ballet, tap, jazz, acro, lyrical, hip hop, musical theatre, cheerleading, modern, and contemporary. During this time, she competed in several national and international competitions receiving numerous high honours awards, including International Titles. It was also during this time that she successfully completed exams in Jazz and Tap under A.D.A.P.T.
Jessica has also been a company member of TDC Entertainment, Sole Power Productions and D'air Dance Collective where she performed professionally in numerous commercial dance shows. Most recently Jessica has danced in the Juvenis Festival's performance Unfamiliar, Women in Coats and The Path working closely with Kingston choreographer Kay Kenny and Charlotte Tessier respectively. Jessica has also choreographed for the Kingston Street Ballerina Project.
Jessica is continuously seeking opportunities to professionally develop. In this effort, she has participated in various master classes and workshops from professional dance artists such as Blake McGrath, Danny Lawn, and Mia Michaels. She is also in the process of completing her DANCE PL3Y qualifications and has recently become a member of the Professional Adjudicators Alliance. Jessica has been teaching dance for many years and has won numerous choreography and high score awards for her routines.
Jessica is also a recent graduate from Queen's University Bachelor of Education program and specializes in teaching Primary/Junior Grades. In her spare time, she works for Royal Princess Parties as a dancer, singer and actress. Jessica also works at H'art Centre teaching dance to adults with exceptionalities and collaborated with H'art's artists-in-residence and visiting artists to help put together the professional performance entitled "A Gift From Martadella". Jessica is also an instructor for the H'art Inclusive Arts Program, a program that delivers meaningful inclusive arts classes to seniors who live in long-term care homes to help enhance their quality of life.
Jessica continues to learn and grow as a dance artist, choreographer and teacher and hopes to share her passion of dance, choreography, and education with others, while inspiring her own students to work hard and dream big because anything is possible.

H'art Centre is located below Good Life Fitness. The building's main entrance is off of Barrack Street. Wheelchair access and audience access to THE BOX inclusive performing arts space is available through the entrance on Wellington Street.
237 Wellington St., Kingston, Ontario, K7K 0B5