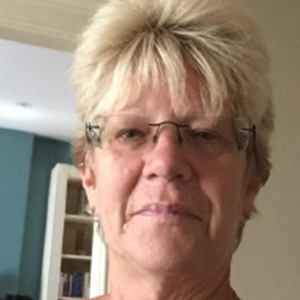 Gail Vanderholst
Treasurer
Gail has spent her working life in the accounting field with positions as office manager, staff accountant, and small business owner serving clients. She has worked with auditors from Revenue Canada as well as several accountants.
After 22 years of part-time and full time work, Gail decided to slow down, reduce her client list, and search for ways to give back to her community.
In 2015, H'art Centre was looking for a bookkeeper. Having relatives with Down Syndrome, she was inspired to help. She began to volunteer in the office twice a week. She quickly realized "what a great thing was happening here" and decided become more involved. She was invited to join the board in 2016.
She continues to serve her current clients, a list that include many prominent small businesses and charities.

H'art Centre is located below Good Life Fitness. The building's main entrance is off of Barrack Street. Wheelchair access and audience access to THE BOX inclusive performing arts space is available through the entrance on Wellington Street.
237 Wellington St., Kingston, Ontario, K7K 0B5