H'art Centre's Executive Director Katherine Porter was awarded the Arts Champion Award at a Mayor's Arts Award ceremony in December.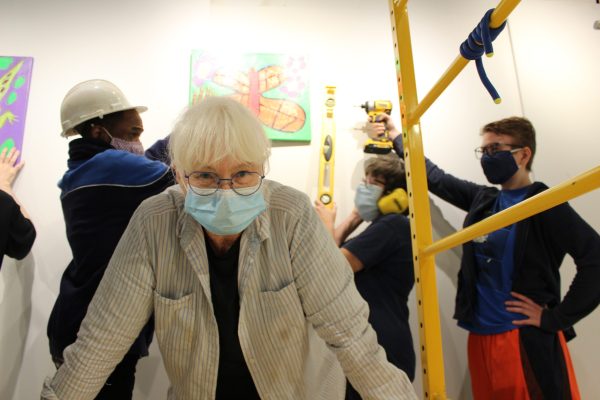 The Mayor's Arts Awards is an annual recognition program that celebrates high artistic achievement and recognizes extraordinary contributions in and to the arts. By increasing the profile and appreciation of the arts, the Awards enhance the cultural vitality and civic identity of Kingston. Through this program, the City affirms the value of the arts in City life and nurtures and inspires sustained development of the cultural sector to the benefit of all its citizens.
The Arts Champion Award recognizes a living individual, organization, or corporation who makes an extraordinary, leading contribution to the arts In Kingston as a volunteer, advocate, supporter, sponsor, and/or philanthropist.
"I am so grateful for this honour," said Katherine Porter. "You get up in the morning with the intention you are going to do something for others, and because my work is about other people, the work becomes the reward."
The ceremony recognized other arts leaders in Kingston including:
Wally High, who passed away in 2008, was the driving force behind the creation of the Joe Chithalen Musical Lending Library and the winner of this year's Limestone Arts Legacy Award.
Theatre Kingston, Musician Ricky Brant, ceramic artist Marney McDiarmid received Creator Awards.
"The arts have a profound impact on our community and contribute to the quality of life in our city. It's so important we ensure that the arts and cultural sectors remain central as we work towards recovery from the pandemic," says Mayor Paterson. "That's why I'm thrilled to celebrate Kingston artists, arts organizations, and supporters of the arts through this awards program. Thanks to the many gifted artists in Kingston and a big congratulations to this year's award recipients!"