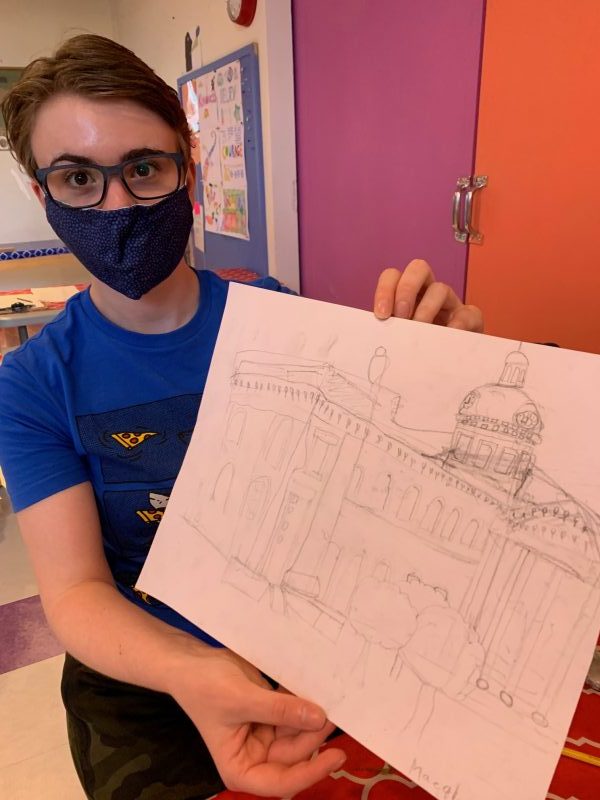 This summer is full of virtual adventures and music.
H'art Studio artists are exploring our city through virtual tours of art galleries and museums. We are discovering sights near and far and imagining wide-open spaces. We are starting with watercolours and mixed media. We are looking at positive and negative space through a series of activities. We are creating characters based on people or animals we encounter. Beginning with sketches and drawings, we are creating a variety of simple to complex puppets, paper bags, finger or simple hand puppets, and stick/shadow puppets. Then, we are developing stories for these characters. Finally, we will create a story about our summer adventure. Watch for the video or virtual presentation!
What's an adventure without a soundtrack? H'artists are experiencing 17 different genres of music. Each week, we are listening to a new genre. We are moving to the music and writing reflection pieces on how the music made us feel.
What's happening online? Virtual H'art Studio artists are going on virtual adventures to Kingston Art scenes, music experiences, local gardens, and more. Together they will create a one-page newsletter or time capsule to record all the ways we have been "Finding Good" during the time we have been at home.