April 20-21, 2018
Isabel Bader Centre Performing Arts Centre, Performance Hall
An inspiring musical for anyone who believes they have more to give &
H'art Centre's 20th anniversary celebration event
Produced by H'art Centre
By Kathi Toth Switzer & David Archibald
Directed by Kathryn MacKay
Script and Musical Contributions H'art participants, Kathi Toth-Switzer, David Archibald
Performed by Actors and performers from H'art School and the community
Costume Design Isidora Spielmann
Made possible with support from signature sponsor


Josée Thériault, Thériault Wealth Management Team l RBC Wealth Management l RBC Dominion Securities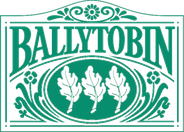 Twenty years ago, we met Martadella, in H'art's first theatre production entitled "Martadella's Gift", a young girl who communicated in a special way using a magical bubble wand.  Martadella challenged and inspired others to look beyond appearances and search for the beauty and unique gifts of those who appear different.
In H'art's new musical, we meet Sam and Marta, a couple who had been inspired by Martadella's Gift years ago as high school students after starring in the production. Ironically, they have a daughter, Stella, who, like Martadella, cannot speak. Sam and Marta have spent 20 years working hard to create a safe and comfortable life for their daughter. Marta feels that she understands and knows what's best for Stella. But can Stella be satisfied with comfortable when she has so much more to give?
Join over 40 remarkable local performers, most with developmental disabilities, for this spirited celebratory performance showcasing their talents as actors, musicians and visual artists.
A Gift from Martadella is a story about a young woman who embarks on a journey of new personal discoveries drawing inspiration from that same magical bubble wand from years ago.
Pricing:
Friday, April 20 at 6 pm
Adults $20
Seniors (over 65) $12
Children (12 and under) $12
Saturday, April 21 at 2 pm
Adults $20
Seniors (over 65) $12
Children (12 and under) $12
Saturday, April 21 at 6 pm
Adults $30
Seniors (over 65) $12
Children (12 and under) $12
Gala & Prime Seating Ticket $50 (select the April 21st evening ticket option and then choose seating in rows D, E or F to purchase prime seating ticket which includes entrance to Gala reception immediately after the show)
Please inform box office if you need accessible wheelchair seating in row O
Ticket prices are inclusive of HST and ticketing fee
Box Office

Contact the Isabel Bader Box Office for any questions related to performances or tickets
Hours: Monday – Friday, 12:30 pm – 4:30 pm.
613.533.2424 or 1.855.533.2424
ibcpaboxoffice@queensu.ca
Tickets can also be purchased through the Isabel Bader Online Ticketing System: www.queensu.ca/theisabel
A Guest For Martadella
The Hon. Patricia Bovey to attend closing performance & Gala reception
We are pleased to announce The Hon. Patricia E. Bovey, F.R.S.A  will attend the closing performance of "A Gift From Martadella" on Saturday, April 21st at 6 pm and a special Gala reception immediately following the play. Bovey, a Canadian Senator who is well-known for her passionate support of the arts, will speak to the importance of championing the arts for all
H'art Centre gratefully acknowledges support from:
A Gift From Martadella is being presented as part of the 2018 Isabel Human Rights Arts Festival. 
2018-04-21