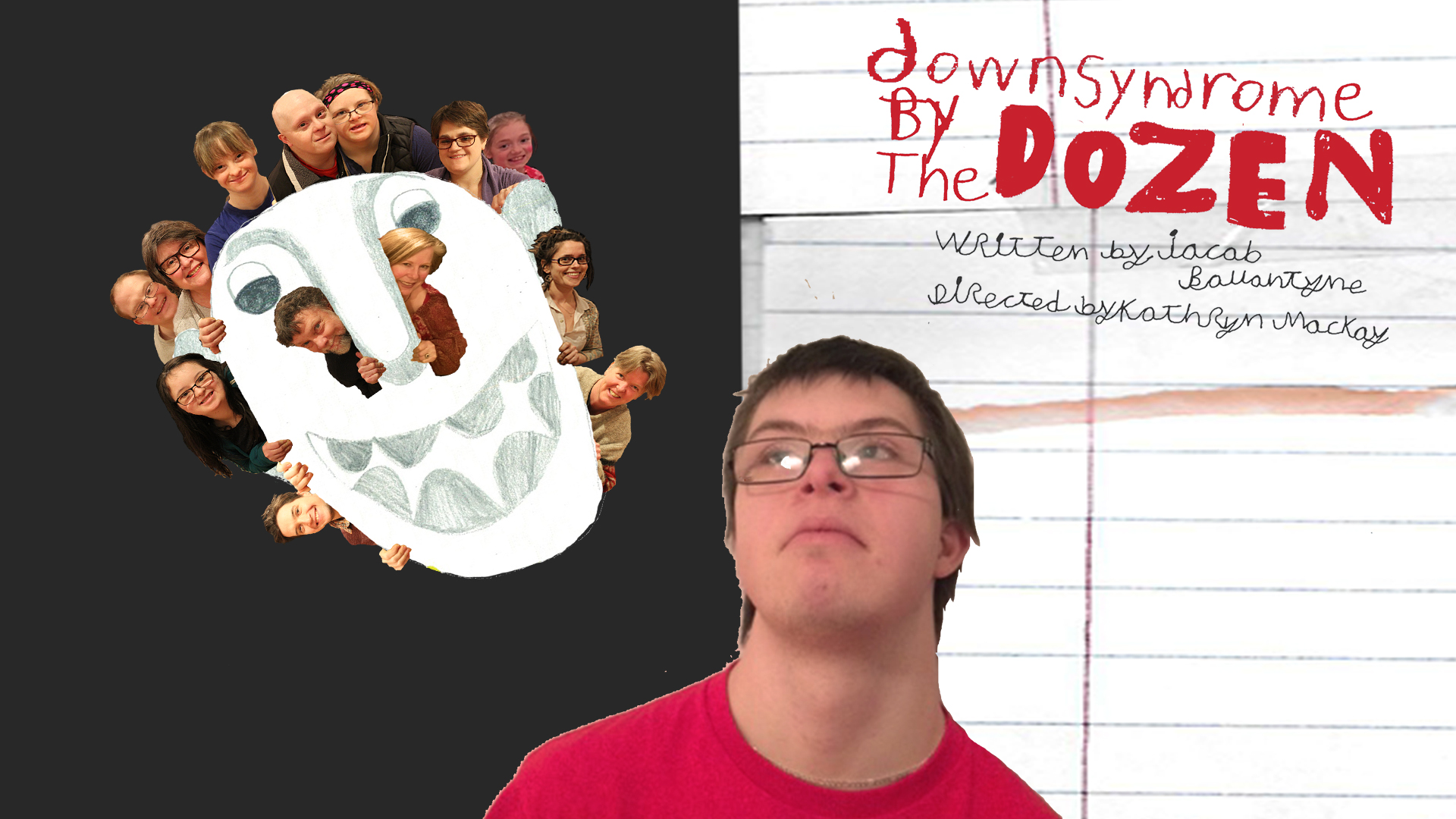 Down Syndrome By The Dozen
Venue
THE BOX at H'art Centre
237 Wellington Street
Kingston, Ontario
Date & Time
April 19 – 29, 2017
(see below for more detailed times)
Imagine living in a world that makes little sense to you, where the rules can be developed without your understanding and decisions be made without your consultation.  For Jacob Ballantyne, a young Kingstonian living with Down Syndrome, that can be just a regular day. But rather than complain, or withdraw, Jacob has drawn on his experiences to create a fantastic new play which he has called Down Syndrome by the Dozen.
Produced by PeerLess Productions, in association with H'art Centre, Down Syndrome by the Dozen is a wild ride into an alternate world, complete with animated characters, talking clocks, and an unforgettable cast of characters.
"Two years ago, during our production of Rare, cast member Jacob arrived at rehearsal with the beginnings of a play he was writing," said director Kathryn Mackay. "We were so intrigued by Jacob's fantastic imaginings that we committed to developing it as our next production."
The play is the culmination of two years of development and workshops as the group worked with Jacob to realize his creative dream. It is being made possible by the high caliber of the artists who committed to working on this project. The play features a professional cast of artists with mixed abilities including: Jesse MacMillan, Anna Sudac, Amie Bello, Sophie Christopher, Francine Young and Nathan Sikkema, Kevin Beauregard, Erin Bennett, Ashaya Garrett and Natasha Daw – who performed in PeerLess Production's inaugural production of Rare, an original set design by award winning Steve Lucas (Shaw, Stratford Festivals), video design by Joel Adria (Banff Centre, Can Stage, Electric Company), costume design by Jayne Christopher (Thousand Islands Playhouse), original music and music direction by acclaimed musician David Archibald, sound design by Mark Hunt, and choreography by renowned inclusive dance educator Melissa Mahady Wilton.
"This promises to be one of the most unique evenings of theatre presented in Kingston," said MacKay.
Show Times:
Wednesday, April 19 at 7 PM – SOLD OUT | Thursday, April 20 at 7 PM  – SOLD OUT
Saturday, April 22 at 2 PM | Saturday, April 22 at 7 PM
Sunday, April 23 at 2 PM | Wednesday, April 26 at 7 PM – SOLD OUT
Thursday, April 27 at 7 PM – SOLD OUT | Friday, April 28 at 7  PM
Saturday, April 29 at 2 PM | Saturday, April 29 at 7 PM
For Information: Email Us
###
PeerLess is Kingston theatre group dedicated to excellence in the arts and to the inclusion of artists with disabilities and those facing barriers in the practice, production, study and enjoyment of the arts. Its original founding members are Kathryn MacKay, David Archibald and Melissa Mahady Wilton. PeerLess Productions Inaugural production was Rare by Judith Thompson adapted for and featuring seven performers living with Down Syndrome based in Kingston.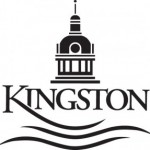 Ripples A Community Information Event H'art...