Venue
THE BOX at H'art Centre
237 Wellington Street
Kingston, Ontario
Date & Time
November 19, 2014
(see below for more detailed times)
When Rare debuted at the Toronto Fringe Festival stage, it received countless standing ovations and a spot in "Best of Fringe". A Toronto Star theatre reviewer wrote, "I don't remember ever seeing anything quite like this before. Rare isn't just rare, it's unique." This November, H'art Centre and Box Productions are excited to stage this compelling adaptation for Kingston audiences.
Rare features seven remarkable local performers, all with Down Syndrome, who utilize dance, music, mask and story telling in order to explore what it is like to live in a world in which people like themselves are becoming rarer and rarer. Their very personal stories, supported and illuminated with the use of poetry and classical literature, range from tragic to wildly funny, always beating with a loving and generous heart.
"I love that we are taking Judith's exciting work and making it personal to the actors performing. It's a wonderful marriage of the highly skilled and imaginative writing of one of Canada's most celebrated playwrights and the deeply personal observations of the performers," said director Kathryn MacKay, "Each of these particular performers bring a huge, open heart to each rehearsal and a willingness to put themselves into uncomfortable scenarios in order to communicate their experiences living with Down Syndrome."
The professional show will feature an original set design by award winning set designer Steve Lucas, original music and music direction by acclaimed musician David Archibald, and choreography by renowned inclusive dance educator Melissa Mahady Wilton.
RARE was first produced at the Toronto Fringe Festival in July 2012 and remounted at the Young Centre for the Performing Arts in January 2013, with the following cast:
Created and directed by Judith Thompson
Performed by Sarah Carney, Dylan Harman, James Hazlett, Nick Herd, Suzanne Love, Mike Liu, Nada Mayla, Krystal Nausbaum, and Andreas Prinz with musician Victoria Carr
Produced by RARE Theatre Company
"Featuring nine performers all with Down Syndrome telling their true stories in their own words."
Produced by H'art Centre and Box Productions
Created by Judith Thompson
Adapted and Directed by Kathryn MacKay
Performed by Jacob Ballantyne, Kevin Beauregard, Natasha Daw, Anna Gervais, Ashaya Garrett, Nathan Sikkema, and Erin Bennett
Show Times
Evenings:
Thursday, November 27 at 7 PM | Friday, November 28 at 7 PM
Saturday, November 29 at 7 PM | Thursday, December 4 at 7 PM
Friday, December 5 at 7 PM | Saturday, December 6 at 7 PM
Matinees:
Saturday, November 29 at 2 PM | Sunday, November 30 at 2 PM.
Special Able Artists Matinee: Saturday, December 6 at 2 PM.
Join us for a talkback after a matinee performance of RARE. Learn more about approaches to inclusive theatre.
How to Buy Tickets: Call the Box Office at 613-545-1392
Follow the Show: www.facebook.com/RareKingston
Download the Poster: Rare Nov 27-Dec 6 Poster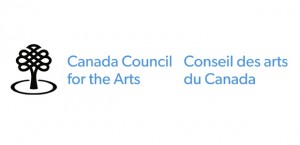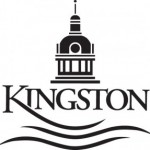 Ripples A Community Information Event H'art...