We provide access to the performing arts to those facing barriers. 

Launched in 2012, and winner of the 2012 City of Kingston Access Award, THE BOX is a H'art Centre's 3,500 square foot fully-accessible and versatile performing arts hub and presentation space. But THE BOX is so much more than an accessible space. It is community outreach in action.
Our goal with THE BOX has always been to support, promote and advance a diverse and inclusive group of people to take part in performing arts experiences.
One Space, Three Ways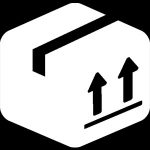 H'art Centre Activities

First, we use THE BOX as space for our own programs, workshops, and performances. Adults with developmental disabilities study and practice inclusive dance, theatre and music in the space weekly. Educators, arts educators, post secondary students, and social service organizers attend Able Artists workshops and performances. Audiences enjoy our plays and presentations to witness the abilities of people with disabilities.  Want to see it in action? Watch the video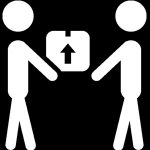 Arts-Based Community Development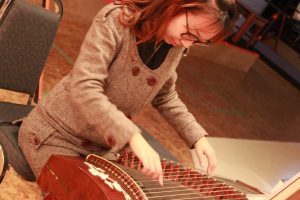 Second, we nurture the artistic growth and development of artists facing barriers. Most recently, the Deaf Spirit Collective called THE BOX home as they developed a new work. We can provide space, mentorship, grant writing assistance, and marketing support.  Who are we partnering with this year? Find out now!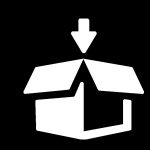 Low or No Cost Space Rental

Third, we offer a low cost arts space or venue to artists facing barriers or community groups seeking to advance a diverse participation in the arts. It has wheel chair access, a private keyed entrance, uninterrupted time slots, and options for affordable technical support. THE BOX has quickly become the go-to venue for many groups drawn by these capacities. Want to know more about this option? Watch the video
Find out how your organization can get involved. Contact us to start the conversation!
Nearly 50 H'art supporters donated to develop an empty space into a place for inclusive performing arts education. We would like to thank:
Jay & Toby Abramsky, Bill Anglin, Jim Brown & Joan Lee, Canadian Army Veterans Motorcycle Unit, Catwalk Boutique, Anna & Edward C. Churchill Foundation, DTZ Barnicke, Dalton Properties, Peter Dalton, Kim Donovan & Helene Walton, Dowling Sheet Metal, Evertemp Inc., Empire Life, Peter Finnigan, Jack Gilfillan, Mary Gillespie, John & Virginia Gordon, Bill & Nancy Gray, Ross Grieve, Steve De Guise, Hickey & Hickey, H.R. Doornekamp Construction, John Johnson & Mary Anne Higgs, Kevin Kilpatrick, KINCORE Holdings Limited, Peter & Sheila Kingston, Peter Kostogiannis, Joanne Langlois, Robert McKnight, Margaret Betts, Tim Pater, RBC Foundation, Cybil Scott, Shoalts & Zaback Architects Ltd., Mike Scrannage, Alexander Sellers, Ed Smith, Josée Thériault, John Weatherall, Vandervoort Holdings Ltd., Vickers One Corp, Tom Wightman, Wisdom Electric, John Wright, The Toskan Casale Foundation Youth Philanthropy Initiative. Thank you to the Community Foundation of Kingston and Area Tragically Hip fund for providing the funds for a new dance floor.