We are a non-profit, charitable arts hub that provides people with disabilities and those facing barriers with opportunities to create, study and produce works in the arts.
We are located in an award-winning, 7,000 foot, fully accessible building in downtown Kingston, Ontario, Canada.
At H'art Centre:
We deliver a high quality arts program for adults with developmental disabilities.
H'art Studio helps adults with developmental disabilities reach their highest potential through arts and indirect learning.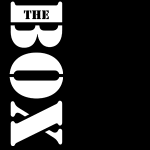 We provide access to the arts to those facing barriers. Our fully accessible performing arts space, THE BOX, supports, promotes and advances a diverse and inclusive population through performing arts experiences. Winner of the 2012 City of Kingston Access Award, THE BOX has quickly become the go-to venue for community groups drawn by these capabilities.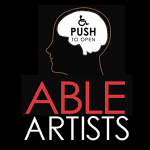 We change ideas about what is possible for people with disability. Our ABLE ARTISTS series brings professional Canadian artists with disabilities and leaders in the inclusive arts movement to Kingston to share their work, stories and insights.  Through professional development workshops, we share knowledge with the public and with those capable of working as inclusive arts facilitators for Kingston's diverse population. Able Artists workshop was nominated for the City of Kingston's Celebrating Accessibility Award in 2017.

We reach out so people of diverse abilities can participate in the arts throughout their lives and as they age.  H'art Centre's newest initiative takes a community arts outreach approach to ensure all people have access to meaningful arts-based programming. Since 2017, the HAAP program has been providing arts outreach to seniors who live in long-term care homes in Kingston.

A leader in the inclusive arts movement, H'art Centre has introduced more than 20,000 people to the creative abilities of people with disabilities, trained over 400 volunteers, fostered over 40 community arts collaborations, and engaged more than 100 professional artists. We believe in inclusivity, public engagement and community collaboration. We have delivered workshops to hundreds of individuals including at The National Power of Arts Forum of the Michaëlle Jean Foundation, Ontario Association for Developmental Disabilities, Toronto's Creative Spirit Festival, and the Summit for Social Inclusion.
We are members of the Canadian Network for Arts and Learning, Kingston Arts Council and Ontario Arts Education Association